"You've gotta keep control of your time, and you can't unless you say no. You can't let people set your agenda in life." - Warren Buffett
How to Boost Productivity Working from Home
The opportunity to work from home is a dream for many. However, anyone who has worked from home at least once knows it's half as hard as it looks.
It's almost impossible to concentrate on the project when your neighbor is mowing the lawn, your cat is meowing, or your mom is calling you every hour.
If you work from home and struggle to boost productivity or have committed to being better in this year, try to use the following tips. ✍️
Eat Healthy
Sticking to a healthy diet is one of the simplest ways to work effectively. If you tend to fuel your body with energy drinks, potato chips, and M&M's, your productivity will continuously crash. A can of Red Bull might help you complete tonight's project, but it won't help you achieve adequate results in the long run. If you want to boost productivity, increase your intake of foods that are rich in vitamins and minerals like fruits and veggies, whole grains, and proteins.
Exercise Daily
Multiple studies prove that regular physical exercise helps to boost creativity and productivity. So if you want to work effectively, you shouldn't skip your workouts. Try to stay physically active all week long, and you will improve divergent and convergent thinking. This can be intense like going to the gym or attending a class, or as simple as walking during a business call.
Create a Dedicated Office Space
Where do you usually work? Do you work at the kitchen table? Or prefer to do your work lying on your bed? Or maybe, you migrate from one spot to another?
If you know how to stay productive working in a relaxing atmosphere, that's great. But if your productivity is low, find a spot in your house to create a small office. The spot should fit a small computer table with a comfy chair, and it should have access to natural light. Every time you step into your "home office", your brain will turn on the "working mode". It will help you to focus and immerse yourself in the day's work.
Turn Off Social Media
There are over three billion social media users on the web. And I bet you're one of them. Do you know that social media distractions could be costing you nearly 50 hours per month? If you check your social media profiles multiple times a day, it comes as no surprise that you can't focus on your work.
Turn off your phone or at least the social media notifications during set times so you can focus. You can also look into apps like Focusme or Offtime to rest the sites you use the most for a specific period of time.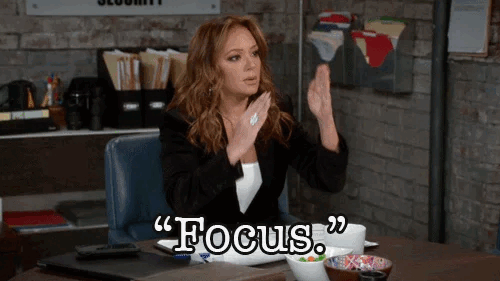 Schedule Your Day
Do you know why so many people can't stay productive working from home? They can't find a perfect moment to start working on the project. All day, they ask themselves the same question: why should I start working right now if I can do it 15, 30, or 60 minutes later?
Just because you don't have to go to the office doesn't mean you don't need to schedule your day. Pick a specific time of the day to work and plan your tasks and activities. It will help you to stay organized and deliver projects on time.
Follow a To-Do List
It's also a good idea to create a to-do list. Your to-do list may consist of work tasks only. Or, since you spend all day at home, it may include both: your work tasks and home tasks. For instance, your to-do list may look like this:
Write a 1,000-word article for Client Z

Create three social media posts for Client Y

Edit the article for Client X

Practice yoga for 20 minutes
When you clearly understand what specific tasks you should complete during the day, you can manage your time more effectively. You can use your breaks to do things around the house..
Create a Playlist for Working
If you have a playlist for jogging and a playlist for driving, you might want to create a suitable playlist for working. Choose music tracks that inspire you and motivate you, but don't distract you.
As a rule, lyrics distract a lot. So it's better to pick songs in foreign languages or instrumental music. Some scientists say that listening to classical music while working helps to boost productivity. So if you like the masterpieces created by Mozart, Bach, and Tchaikovsky, feel free to add them to your playlist.
If you want to boost your productivity, try out the tips mentioned above. When you aren't afraid to bring small and big changes to your life, one by one, you'll start to achieve all the goals you set. And as always, Onya is here to help build an effective strategy around keeping your business focused and on track. Book a free strategy call today to learn more!
Here's a playlist we love to listen to as we work